Reception much better now,
just in time for the upcoming Easter Special
to air on your favorite "TV" network.
Custom crochet Bunny Hat made for Valentine by BrightandPip
M-E-O-W-S of thanks to Blogpaws for hosting the Wordless Wednesday Blog Hop! If you want to join and be a part of the fun, it's super easy! Just follow along with the tutorial or the how-to post.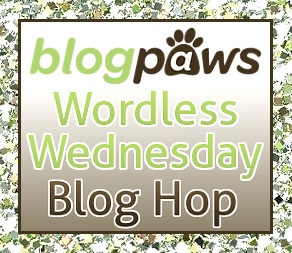 I'd love for you to comment on my pictures. If you like them, please also see "Wordless Wednesday: Hop Newbie." Mew Mew!